Norway is well on the way to updating its national action plan (no. Stortingsmelding) for Sustainable Development. Citizen engagement is important for the overall legitimacy of the goals and measures, as well as for the mobilisation and material support of local communities across Norway.
There is extensive research and practical examples of how to engage citizens and develop innovative policy through the use of citizens assemblies.
The session comprises of:
Part 1) Present a mandate for how citizens assemblies can be used to add value to the national action plan
Part 2) Drawing on past research and practice we suggest design options and strategies for organizing a national assembly, including digital support.
Part 3) Listen in for ideas and partnerships that can further improve the quality of process and outcomes.
The session will be hosted by the SoCentral, The Norwegian City Network of Excellence on SDG City Transitions, in collaboration with the Association of Local and Regional Authorities (KS).
The first Sustainable Development Goals lab was hosted during Nordic Edge 2020. One of the lab outcomes was the Stavanger Declaration:
The Sustainable Development Goals (SDGs) provide a shared direction for creating inclusive, prosperous societies that respect planetary boundaries. Norway is a country of vast resources, and is uniquely equipped to contribute to sustainable development. Realising the SDGs will require global and local action. As municipalities we recognise that we have an important role to play – we both can, and wish, to be part of the solution, now. 
In partnership with the UN, we shall:
Secure that people know what the status is in their local communities
Develop plans to show how the SDGs will be realized at the local level
Mobilize and support citizens, businesses, organizations and academia that contribute to sustainable development 
Measure and evaluate the impact of efforts
The municipalities are committed to overseeing the local implementation of this declaration
On the back of the Stavanger Declaration a number of cities and counties came together and formed the Norwegian City Network of Excellence on SDG City Transitions (no. Bærekraftsnettverket). Since its inception the network has adopted a shared framework and begun developing the toolbox needed to support the implementation of the global goals.
In this session you are introduced to the network, framework and tools for smart and sustainable development being developed, tested and documented:
Standards and taxonomies for measuring and monitoring progress
Policy innovation and SDG Budgeting
Innovation partnerships
Sustainable Leadership Development
Citizens engagement
Representatives working on different parts of the SDG City Transition framework will contribute with their insights and preliminary results.
Speaker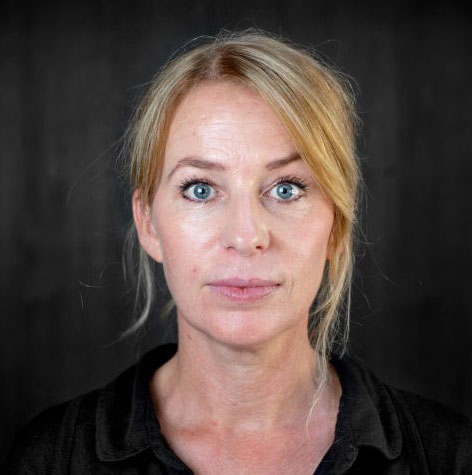 Speaker